The growing staff of therapists at the TRAINOR Center consists of experienced therapists. They are all trained in CBT and proficient in applying the 7-Step TRAINOR Method.
Dr. Trainor's staff and consulting practitioners all share the same philosophy and recognize the efficacy of CBT and evidence-based medicine.
---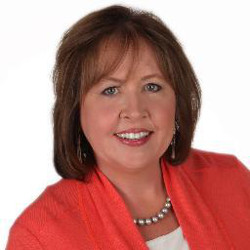 Dr. Kathleen Trainor
For more than 30 years, Dr. Kathleen Trainor, founder of the TRAINOR Center, has treated children and adolescents with anxiety-based disorders using the latest in evidence-based approaches. Her practice, which focuses on Cognitive Behavioral Therapy (CBT), is tailored to meet each child's needs as Dr. Trainor and her professional staff work with parents who support and guide the process.
A senior Psychologist on the staff of the Child Psychiatry Clinic at Massachusetts General Hospital, Dr. Trainor holds a Master's Degree in Social Work and a Doctorate in Clinical Psychology; she has been on the faculty of Harvard Medical School for more than 15 years. In addition, she frequently blogs and speaks on the subject of anxiety and related mental health issues.
Since 1988, Dr. Trainor has been a private practice psychotherapist, providing adult, adolescent, couple, and family Cognitive Behavioral Therapy in solo practice as a Licensed Independent Certified Social Worker (LICSW) and then as a Licensed Psychologist.
Dr. Trainor presents to professional and community groups in the areas of Cognitive Behavioral Treatment of Anxiety Disorders, Obsessive Compulsive Disorder, Tourette's syndrome, Autism, Trichotillomania, and more. She also provides training and consultations to schools and therapists in various clinical settings.
She is known for her 7-Step TRAINOR Method, and her long-awaited book on this program, Calming Your Anxious Child: Words to Say and Things to Do , will be published in Spring 2016.
To see Dr. Trainor's full bio, click here.
---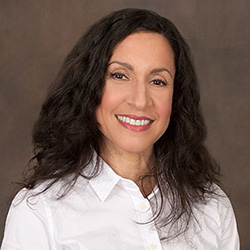 Stacy Ross, MSW, LICSW
Stacy is a Licensed Independent Clinical Social Worker who is now accepting new clients at the Trainor Center.
Stacy received her baccalaureate degree, in 1990, from the accelerated social work program at Adelphi University. In 1991, she earned her Master of Social Work degree from Boston University accelerated program. Stacy completed her undergraduate training at the Oyster Bay Mental Health Center in New York. Her postgraduate training was at the Winchester High School. Stacy's instruction focused on youths in home based and school settings.
Following her education, Stacy went on to work with school based children at Mentor Clinical Care. She continued her focus with youths at the Massachusetts Society for Prevention of Cruelty to Children in both their outpatient and school based settings. In addition, Stacy also worked on the pediatric inpatient unit at Westwood Lodge. Her most recent position was at Massachusetts Behavioral Health Care managing treatment for young people at risk.
Stacy enjoys reading, Pilates and spending time outside.
---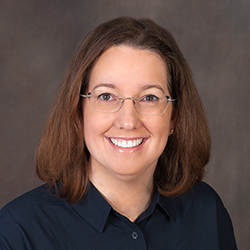 Dr. Rebecca Crane, Psy.D., M.P.H.
Dr. Crane is a licensed psychologist and Certified Health Service Provider who is now accepting clients at the TRAINOR Center.
Dr. Crane graduated from Yale University with a B.S. in Biology and earned an M.P.H. in Environmental and Occupational Health from Rutgers School of Public Health. She received her Doctorate in Clinical Psychology from the American School of Professional Psychology at Argosy University, Northern Virginia. As part of her pre-doctoral training, she completed externships at the Behavioral Therapy Center of Greater Washington in Silver Spring MD and at Children's National Health System School Problems Program and Inpatient Child and Adolescent Psychiatry in Washington DC. She completed an internship at the Children's Psychiatric Institute at John Umstead Hospital in NC that included outpatient work at the Duke Child and Family Study Center. She completed a postdoctoral fellowship at Mt. Washington Pediatric Hospital in Baltimore MD where she provided psychological services for the Pediatric Feeding Disorders Program, Inpatient Consultation Service, and Outpatient Psychology Service.
Dr. Crane has two children and enjoys nature, art, music, and spending time with family and friends.
---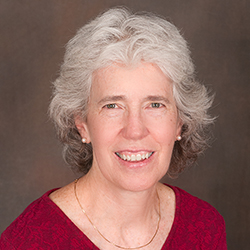 Jennifer Hull, MSW, LICSW
Jennifer Hull is a Licensed Independent Clinical Social Worker who is now accepting new clients at the Trainor Center.
Jennifer received her B.A. in psychology and sociology from Hampshire College. She earned her Masters of Social Work degree from Smith College School for Social Work. She completed her clinical training at the East Boston-Winthrop Counseling Center where she provided treatment to adults and children and at Children's Hospital Medical Center where she worked with children, parents, and families. Following her graduate education, Jennifer worked at the "D" Street Satellite Clinic of the South Boston Community Health Center providing individual and group therapy to adults. Her most recent clinical work has been in private practice in Newton, MA.
Jennifer is married with two children and enjoys travel, outdoor activities such as hiking, sailing, and skiing, and spending time with her family which includes three rescued greyhounds.
---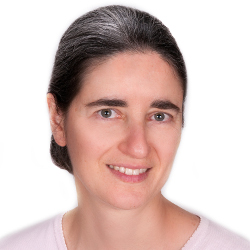 Iris Zur, Office Manager
Iris Zur joined the TRAINOR Center as Office Manager in the fall of 2013.  Here, she is responsible for scheduling new patients, providing support to therapists, assisting with the application of the Center's clinical software, bookkeeping, and support systems.
After earning her M.A. in Clinical Psychology from Ben Gurion University in Israel, Iris moved to the United States, where she worked as the Cultural Affairs Coordinator at the Israeli Consulate in Boston. In addition, she also provided individual therapy at the Community Legal Service and Counseling Center in Cambridge.
In her free time, Iris enjoys meditation and spending time with her family.