The growing staff of therapists at the TRAINOR Center consists of experienced therapists. They are all trained in CBT and proficient in applying the 7-Step TRAINOR Method.
Dr. Trainor's staff and consulting practitioners all share the same philosophy and recognize the efficacy of CBT and evidence-based medicine.
---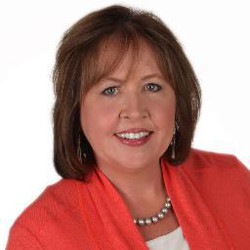 Dr. Kathleen Trainor
For more than 30 years, Dr. Kathleen Trainor, founder of the TRAINOR Center, has treated children and adolescents with anxiety-based disorders using the latest in evidence-based approaches. Her practice, which focuses on Cognitive Behavioral Therapy (CBT), is tailored to meet each child's needs as Dr. Trainor and her professional staff work with parents who support and guide the process.
A senior Psychologist on the staff of the Child Psychiatry Clinic at Massachusetts General Hospital, Dr. Trainor holds a Master's Degree in Social Work and a Doctorate in Clinical Psychology; she has been on the faculty of Harvard Medical School for more than 15 years. In addition, she frequently blogs and speaks on the subject of anxiety and related mental health issues.
Since 1988, Dr. Trainor has been a private practice psychotherapist, providing adult, adolescent, couple, and family Cognitive Behavioral Therapy in solo practice as a Licensed Independent Certified Social Worker (LICSW) and then as a Licensed Psychologist.
Dr. Trainor presents to professional and community groups in the areas of Cognitive Behavioral Treatment of Anxiety Disorders, Obsessive Compulsive Disorder, Tourette's syndrome, Autism, Trichotillomania, and more. She also provides training and consultations to schools and therapists in various clinical settings.
She is known for her 7-Step TRAINOR Method, and her long-awaited book on this program, Calming Your Anxious Child: Words to Say and Things to Do , will be published in Spring 2016.
To see Dr. Trainor's full bio, click here.
---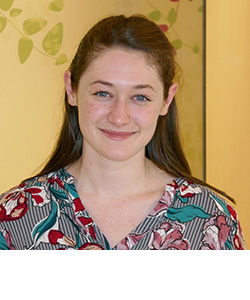 Lauren Cramer, MSW, LICSW
Lauren is a Licensed Clinical Social Worker specializing in psychotherapy with children, young adults, and families. Lauren earned bachelor's degrees in Social Work and Psychology from Providence College. She continued her education by earning an accelerated Master of Social Work degree from Rhode Island College with a Certificate of Graduate Study in Childhood and Adolescent Trauma. She went on to complete a postgraduate interdisciplinary social work fellowship in pediatric palliative care at Boston Children's Hospital/Dana Farber Cancer Institute and the Harvard School of Medicine.
Lauren has worked extensively with children, young adults, and their families in the inpatient and outpatient hospital settings. She also has experience in providing community-based individual and family counseling. Lauren works collaboratively with clients experiencing mental health concerns to accomplish goals, in order to enhance emotional well-being and happiness. In her free time, Lauren enjoys hiking, traveling, and relaxing at the beach.
---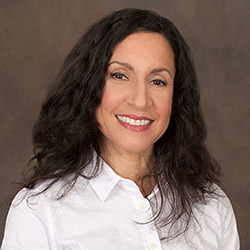 Stacy Ross, MSW, LICSW
Stacy is a Licensed Independent Clinical Social Worker who is now accepting new clients at the Trainor Center.
Stacy received her baccalaureate degree, in 1990, from the accelerated social work program at Adelphi University. In 1991, she earned her Master of Social Work degree from Boston University accelerated program. Stacy completed her undergraduate training at the Oyster Bay Mental Health Center in New York. Her postgraduate training was at the Winchester High School. Stacy's instruction focused on youths in home based and school settings.
Following her education, Stacy went on to work with school based children at Mentor Clinical Care. She continued her focus with youths at the Massachusetts Society for Prevention of Cruelty to Children in both their outpatient and school based settings. In addition, Stacy also worked on the pediatric inpatient unit at Westwood Lodge. Prior to her current position, Stacy was employed at the Massachusetts Behavioral Health Care managing treatment for young people at risk.
Stacy has been on staff at the Trainor Center since 2017. She treats children, adolescents, college students and adults with anxiety related disorders through Cognitive Behavioral Therapy (CBT). In addition Stacy enjoys working with college students and adults struggling with anxiety symptoms. Stacy's client focused treatment approach includes a behavioral plan consisting of skills for cognitive restructuring and graduated exposures.  The treatment plans are tailored to each individual.   Parents and caregivers are an integral part of the process.
---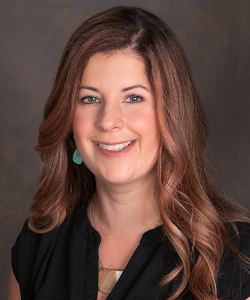 Sherri Michaud, Clinical Social Worker, LICSW
Sherri focuses on bringing healing, connection, and growth into the lives of children, teens, and adults she serves. She is a licensed independent clinical social worker who provides strengths-based and trauma-informed therapy to individuals and families through a CBT model.
Sherri greatly values building a therapeutic alliance with her clients and creating a safe space to unearth, understand, and overcome barriers holding a client back from positive change and healing. This therapeutic journey includes a greater understanding of emotions, thoughts, and behaviors and how they impact our relationships with ourselves, our families and friends, and the world around us. Sherri has served many individuals and families, including those experiencing anxiety, depression, trauma, divergent ability (disability), stigma, low self-esteem, and injustice.
Sherri has provided support to individuals and families through some of their most difficult experiences including intense guilt, shame, the loss of a loved one, substance use, violence, and lack of safety. She has served as a social worker in multiple settings including neonatal and adult intensive care, pediatric and adult emergency, maternal-child, and therapeutic high school and middle school programs. Sherri completed her bachelor's degree in Biology at Boston University. After working as a biologist and researcher, Sherri completed her master's degree in Social Work at Simmons College with a certificate in Urban Leadership. Her graduate studies included child and adolescent trauma, cognitive behavioral therapy, and motivational interviewing.
In addition to supporting individuals and families, Sherri enjoys mindfulness, the ocean, nature walks, and creative work. She values lifelong learning.
---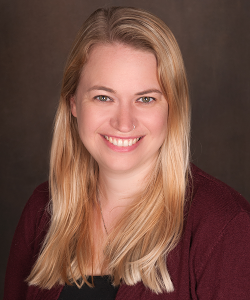 Megan Parker, MSW, LICSW
Megan is a licensed Social Worker who specializes in clinical work with children, adolescents, and families. She holds a bachelor's degree in Children and Family Studies from George Mason University and a Masters of Social Work from Boston University with a specialization in the study and treatment of trauma.
Megan has worked with children and families across a variety of settings, including schools, childcare centers, therapeutic summer camps, and residential centers. She has experience working with children with trauma histories, Autism, anxiety, depression, and a variety of mood disorders. Megan helps clients develop social and emotional skills to help them overcome life's challenges using a strengths-based and cognitive-behavioral approach. She believes collaboration with the family unit is the key to lasting change and seeks to form meaningful relationships with both parents and children.
Before beginning her career in clinical social work, Megan worked with international nonprofits and managed a family center in Uganda that aimed to prevent children from entering institutional care. She continues to explore the world through travel, learning about herself through the lens of different cultures. Outside of her profession, Megan enjoys providing emergency foster care to infants & toddlers, keeping her house plants alive, and getting out in nature as much as possible.
---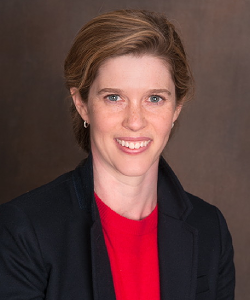 Sarah Howe, MSW, LCSW
Sarah Howe is a Licensed Clinical Social Worker with extensive experience working with children, adolescents and families.
Sarah earned her Masters in Social Work from Boston College School of Social Work in 2012 with a specialization in Health and Mental Health. Sarah began her career working at Judge Baker's Manville School developing and implementing individualized behavioral plans to support children with social, emotional, and behavioral challenges. Sarah has also counseled in a private practice setting with individuals struggling with anxiety and depression using a variety of modalities, including Cognitive Behavioral Therapy (CBT), Dialectical Behavioral Therapy (DBT), Motivational Interviewing, mindfulness techniques and diaphragmatic breathing. Most recently, Sarah worked at Franciscan Children's Hospital in the Child and Adolescent Inpatient Mental Health Program developing individualized treatment plans for children and families in crisis.
Sarah is passionate about using Cognitive Behavioral Therapy (CBT) to interrupt anxious thought patterns and creating positive behavioral changes so children and their families can move forward. In her spare time, Sarah enjoys practicing yoga, watercolor painting, and skiing.
---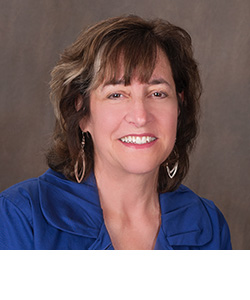 Joyce Saret, LICSW
Joyce is a Licensed Independent Clinical Social Worker and has a Master's in Social Work from Boston University.
Joyce has extensive training and experience working with youth and their families. She most recently provided counseling and support for students in a mentoring program at Framingham High School. Her previous work included counseling and case management for college students, as well as pregnant and parenting teenagers and women with substance abuse issues. She has also served as a social worker at a hospital and as the director of a Young Parents Program. She is currently an adjunct lecturer at Lasell College.
Joyce approaches the therapeutic process with empathy and humor, employing a collaborative and strengths-based method to promote problem solving.
---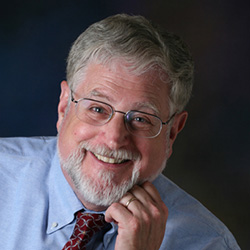 Larry Stybel
Larry Stybel is a Licensed Staff Psychologist at the Trainor Center specializing in cognitive behavioral therapy. He enjoys working with adolescents and adults struggling with Obsessive Compulsive Disorder and other anxiety-based disorders.
Psychology Today publishes his monthly perspectives on leadership and career management. He also is co-author of NAVIGATING THE WATERFALL, a book about leadership and careers in the 21st Century.
Larry received his Ed.D. in Psychology from Harvard University's Graduate School of Education and his M.A. in Psychology from the University of Texas at Austin. In addition to his therapy work at the Trainor Center, he is President of a company that provides corporate leadership development and retained search services.
---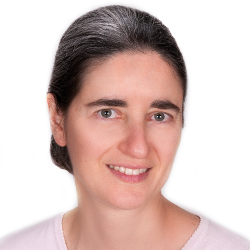 Iris Zur, Office Manager
Iris Zur joined the TRAINOR Center as Office Manager in the fall of 2013.  Here, she is responsible for scheduling new patients, providing support to therapists, assisting with the application of the Center's clinical software, bookkeeping, and support systems.
After earning her M.A. in Clinical Psychology from Ben Gurion University in Israel, Iris moved to the United States, where she worked as the Cultural Affairs Coordinator at the Israeli Consulate in Boston. In addition, she also provided individual therapy at the Community Legal Service and Counseling Center in Cambridge.
In her free time, Iris enjoys meditation and spending time with her family.